How To Link Driving Licence With Aadhar
How to Link Driving Licence with Aadhaar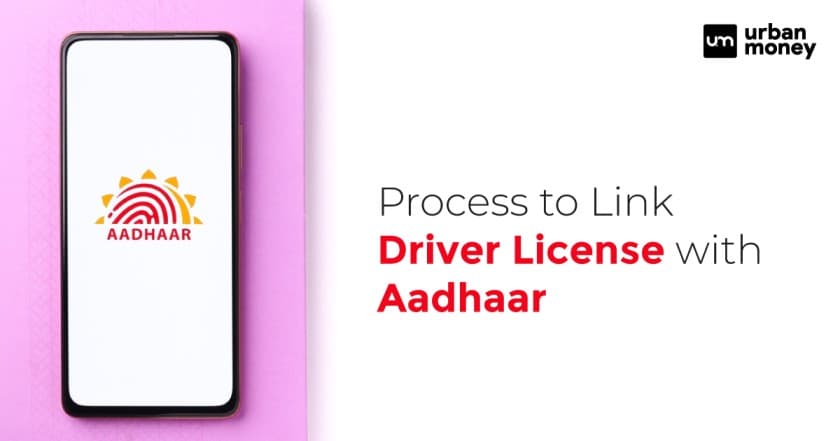 The Aadhaar card holders can now obtain a new driving license or renew their existing one by linking the identification proof with the Aadhaar card. The Aadhaar-based verification guidelines implemented through UIDAI are set up to counter the issuance of duplicate or forged driving licenses in the country. Over 30% of driving licenses account for the total number of counterfeit documents, per the Ministry of Road Transport and Highways. 
How to link a driving license with Aadhaar? This piece provides complete information one requires to complete the process. 
Step-by-Step Guide to Link Aadhar with Driving Licence Online
The issuance of the driving license is under the jurisdiction of the State Government or Union Territory. To conclude the driving license aadhaar link process, the cardholder must visit the State Transport Department website. 
The driving license Aadhaar link procedure may vary from state to state. However, the following steps give a glimpse into the core steps one must follow to conclude the process. 
STEP 1: Visit the official portal of the state transport where the driving licenses are issued. 
STEP 2: From the dashboard, navigate and click on the 'Link Aadhaar' option. 
STEP 3: Find the 'Aadhaar Number Entry' option. 
STEP 4: Click on the "Driving License" option in the drop-down menu. 
STEP 5: Cardholders must enter their respective 'License number'. 
STEP 6: Select the 'Get details' tab. 
STEP 7: The cardholder can review the details of their driving license. And would also be able to view another box featured on the screen. 
STEP 8: On the box, one must mention their Aadhaar and mobile number in the blank spaces. 
STEP 9: The cardholder is required to enter their 12-digit Aadhaar card number. 
STEP 10: Enter the registered mobile number linked to your Aadhaar STEP 11: Submit the details provided. 
STEP 12: An OTP will be sent to the cardholder's registered mobile number to conclude the verification. 
Benefits of Linking Driving Licence to Aadhaar Card
The Driving License Aadhaar link process offers the following benefits to the individual concluding the procedure. 
Driving license Aadhaar link will ensure the whole operation is enveloped under one umbrella. 

A unified platform will assist the authorities in verifying every car owner in the country.

Enable authorising agencies to distinguish between fake driving licenses the authentic ones. 

An online database operated centrally will ensure that no duplicate licenses can be renewed. 

Driving license Aadhaar link procedure will promote transparency and anti-corruption. 

As one would be required to pass a driving license test, it would positively impact the road accident statistics of the country.
How Can you Link Your Driving Licence with your Aadhaar on the State Transport Department website?  
The following state website allows cardholders to link their Aadhaar with their driving license.
| | | |
| --- | --- | --- |
| Andhra Pradesh Transport Department  | Jharkhand Transport Department  | Punjab Transport Department  |
| Arunachal Pradesh Transport Department  | Karnataka Transport Department  | Rajasthan Transport Department  |
| Delhi Assam Transport Department  | Kerala Transport Department  | Sikkim Transport Department  |
| Chhattisgarh Transport Department  | Madhya Pradesh Transport Department  | Tamil Nadu Transport Department  |
| Bihar Transport Department  | Maharashtra Transport Department  | Telangana Transport Department  |
| Goa Transport Department  | Manipur Transport Department  | Tripura Transport Department  |
| Gujarat Transport Department  | Meghalaya Transport Department  | Uttarakhand Transport Department  |
| Haryana Transport Department  | Mizoram Transport Department  | West Bengal Transport Department  |
| Himachal Pradesh Transport Department  | Nagaland Transport Department  | Tripura Transport Department  |
| Jammu and Kashmir Transport Department  | Orissa Transport Department  | |