Axis Bank Internet Banking Login Process, Activation & Features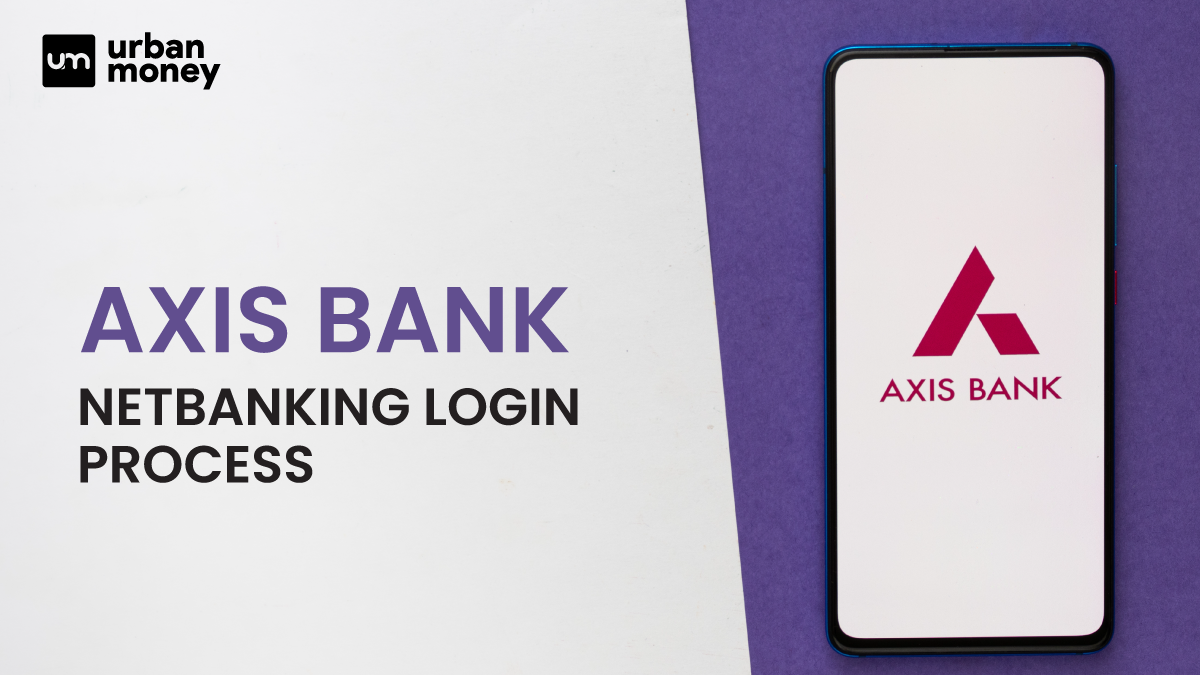 Axis Bank offers convenient online banking services allowing customers to manage their finances from their homes. With the increasing popularity of online transactions and digital banking, it is essential to emphasise the importance of secure login methods when accessing Axis Bank's net banking platform. 
The bank understands the significance of safeguarding customer information and has implemented stringent security measures to ensure the privacy and integrity of online banking transactions. Using secure login methods, customers can continue banking online, knowing that their personal and financial data is protected from unauthorised access and potential cyber threats.
How to Login to Axis Bank Net Banking?
Navigate to Axis Bank's official website.

Click on the Internet banking option. 

Under the Personal tab, click on the login button. Choose the appropriate login option based on your account type (Axis Bank Corporate or Personal Login).

Provide your Customer ID and password when prompted.

Click the login button to access and utilise the net banking services.
What Does Axis Bank Net Banking Offer?  
Axis Bank's Internet banking services offer a wide range of features and functionalities, including:
Check your account balance and review your transaction history.

Download and save your statements for reference or auditing purposes.

Keep your information current, including contact details and address.

Request for chequebooks or demand drafts

Request for stop cheque payment: To prevent unauthorised transactions, stop payment on a specific cheque.

Opening a fixed deposit account

Pay for various utility bills like electricity, water, and gas.

View credit card details and bill payment: Access information about your credit card, including outstanding balances and payment due dates. Pay your credit card bills online.

Access Demat Account details, loan A/C details, tax documents, and portfolio summary: Retrieve and review details related to your Demat Account, loan accounts, and tax documents, and get an overview of your portfolio.

 Apply for loans, new accounts, credit cards, and other banking products through the Internet banking portal.

Update account nominees: Update or modify the nominee details for your accounts and fixed deposits/recurring deposits.

Easily transfer funds between your own Axis Bank account to other Axis Bank accounts or accounts in different banks.

Make payments towards your Visa credit card bill directly from your Axis Bank account.

Initiate outward remittance requests for transferring funds internationally.

Enjoy secure online shopping and make payments using your Axis Bank internet banking credentials.

Apply to avail of a locker facility at Axis Bank branches.

Access Digilocker for online storage of documents: Store and access essential documents securely using the Digilocker feature.

Reload funds onto your Axis Bank Forex card for hassle-free international travel.

Apply for IPO online: Participate in Initial Public Offerings (IPOs) and apply for shares online.

Invest in various mutual funds Axis Bank offers.
Axis Bank Net Banking Login Security 
Axis Bank prioritises the security of its net banking login process by implementing various measures:
Two-Factor Authentication:

Axis Bank utilises two-factor authentication to enhance login security. In addition to entering login credentials (such as a username and password), users must provide a second authentication factor, such as a One-Time Password (OTP) sent to their registered mobile number, to verify their identity.

Secure Login Credentials

: Customers are encouraged to create strong and unique passwords for their net banking accounts. Axis Bank recommends using a combination of letters, numbers, and special characters and advises against sharing passwords with anyone or using easily guessable information.

Transaction Limits:

Axis Bank sets transaction limits for various transactions performed through net banking. These limits help prevent unauthorised or fraudulent transactions by limiting the maximum amount that can be transferred or paid using net banking facilities.

Secure Communication Channels:

Axis Bank ensures communication channels between the customer's device and the net banking platform. Encryption protocols, such as Secure Sockets Layer (SSL) or Transport Layer Security (TLS), encrypt data transmitted during the login process, making it difficult for unauthorised parties to intercept or access sensitive information.
How to Reset Axis Bank Net Banking Login Password?
To reset your Axis Bank net banking password, follow these steps:
On the Axis Bank login page, locate and click the 'Forgot Password' option.

Enter your login ID and 'Proceed'.

Provide the necessary details, including your debit card information, PIN, and registered mobile number.

Set up a new password. Re-enter to confirm the same.

Users can log in to their net banking account with a new password. 
Frequently Asked Questions (FAQs)
What login credentials are needed for accessing Axis Bank net banking?
To access Axis Bank net banking, you will need the following login credentials: your Customer ID, KYC details, and debit card. Customers can use their Customer ID as a login/user ID.
Is using public Wi-Fi for logging into Axis Bank net banking secure?
Using public Wi-Fi to log into sensitive online accounts, including Axis Bank net banking, is generally not recommended. Public Wi-Fi networks can be vulnerable to security risks and a higher chance of your personal information being intercepted by unauthorised individuals. A secure and private internet connection, such as your home Wi-Fi or mobile data, is advisable when accessing Axis Bank net banking or other online banking services.
Can I link multiple accounts to my Axis Bank net banking login?
You can link multiple accounts to your Axis Bank net banking login. Once registered and logged into your Axis Bank net banking account, you can view and manage all your linked accounts under a single login. This allows you to access and manage your Axis Bank accounts conveniently through a unified interface.
How can I download my account statement through Axis Bank net banking?
To download your account statement through Axis Bank net banking, you can follow these steps:
Log in to your Axis Bank net banking account using your login credentials.

Navigate to the "Account" or "Accounts Summary" section.

Select the specific account for which you want to download the statement.

Look for an option like "Account Statement," "e-Statement," or "Download Statement" and click on it.

Choose the desired statement period (e.g., monthly, quarterly, or custom dates) and the file format (such as PDF or Excel).

Confirm your selection and proceed to download the account statement.