HDFC Bank Personal Loan Calculator
HDFC Personal Loan Calculator helps you determine the loan plan's monthly instalments to help you plan your financial goals accordingly. When you take a loan, the equated monthly instalments are the key factor in deciding the loan amount and the tenures. The tool helps calculate the loan EMI; you just have to enter the principal amount, interest rate, and term, and your EMI will be instantly displayed. You can access the personal loan calculator online without incurring any additional charges.
The major instrument to handle long-term financial responsibilities is loans. A recent significant increase has been observed in personal loan applications; the crucial factor is their easy accessibility. By offering loans to clients with minimal hassles, HDFC bank plays a significant role in the lending industry. Being one of the biggest lenders, HDFC provides various financial products at low-interest rates. Utilise the HDFC Personal Loan Calculator to make managing decisions and repay loans over a long period of time with utmost ease. 
HDFC Personal Loan EMI Calculator
HDFC Personal Loan EMI Calculator is an advanced online tool incisively designed to assist borrowers in the computation of monthly repayments. You can accomplish all payment details by entering basic details like principal amount, rate of interest, and amortisation period. 
While securing a personal loan, monthly instalments are a key factor as they determine the loan repayment period and the final repayment amount. When you have access to this advanced calculator, you get the opportunity to determine your monthly payouts and the actual interest component that you will pay on the borrowed amount.
Even if you make a prepayment to repay the borrowed amount earlier, it becomes your HDFC personal loan prepayment calculator. In other words, we can say with this high-tech AI-based calculator, you can manage your finances in a better way.
To calculate EMI through HDFC PL EMI Calculator,  just enter the principal amount, offered rate and repayment loan tenure in the given text area. The calculator will display the EMI on the screen. Additionally, you can compare what your EMI will look like for different interest rates and repayment tenure. Such a comparison can help you understand how much loan amount you can afford to repay at what interest rate.
HDFC Personal Loan Calculator - Key Feature
The personal loan EMI Calculator is loaded with several extraordinary features. Here's what you get:
A personal loan calculator quickly determines the amount you must pay in monthly instalments.

You can manage your budget and expenditures by analysing the monthly payable amount.

You can determine the due amount and remaining tenure when you make prepayments. 

Knowing the loan term that works with your budget is helpful.
Benefits of HDFC Personal Loan Calculator
When you count on an online calculator to compute monthly instalments, you unlock doors to numerous benefits. You cannot neglect that the presence of advanced tools eliminates the problematic part of computing values through formulas while making repayments more manageable.
The EMI calculator has been specifically designed for borrowers to figure out the amount they must have in hand every month to make on-time repayments. It prevents borrowers from straining themselves financially. The calculator assists the borrower in deciding what EMI amount would be comfortably affordable for repayment throughout the loan tenure. Numerous other factors play a role in using HDFC personal loan calculators. These are:
Anytime Access
You can access the personal loan EMI calculator anytime round the clock through your mobile or desktop. This handy online tool comes with unlimited access. There is no need to visit the bank branch to understand how much at what interest rate you can afford. You only require an active internet connection to compute values through the EMI calculator.
Accurate Results
Doing manual computation can be time-consuming, and there is still little scope for errors. Additionally, carrying out the same calculations will lead to more errors. On the other hand, the HDFC online EMI calculator allows you to compute the offering of various banks outright. The presence of advanced cutting-edge technology provides error-free results in split seconds. 
Eliminates Time-consuming and Composite Calculations
Due to the repetitive use of the same methodology, comparing the loans and financial products offered by several banks can quickly become tedious and time-consuming. To compute personal loan EMIs with pen and paper, you would need to put in a lot of time. With this online application, you can save time and quickly finish all the laborious and tedious computations. This allows you to experiment with as many combinations of amount, time frame and interest rates as you choose. 
Enhances the Financial Planning Procedure
When you calculate EMI for a personal loan, you know the amount you will have to pay when you borrow a loan of the specific amount, time frame and interest rate. This helps you plan your finances before taking the loan so that your monthly budget does not take a hit. You can also vary the loan parameters to reach the most suitable EMI per your needs. 
Can be Used for Different Financial Products
You can compare the products offered by different lenders to determine the best fit per your financial circumstances. This enables you to budget your finances before applying for the loan. You can also change the loan parameters to find the best EMI for your needs.
HDFC Personal Loan Calculator Formula & Example
The HDFC personal loan calculator's operation is easy to comprehend. All you require is certain information that you will need to enter in the HDFC online EMI calculator. Determine the monthly repayment amount you will be required to pay for borrowing in a split second. Enter the loan amount, the given interest rate, and the length of the loan.
The calculator will proceed with the remaining calculations. Monthly instalments for the personal loan will be shown to you on your screen based on the entered values. You will also see a detailed amortisation schedule for the monthly payment you make throughout the loan repayment period.
The calculator works on a simple mathematical formula that is: 
"EMI = P * r * (1 + r)n/((1 + r)n – 1)",
Where 
P is the principal loan amount, 

r is the interest rate, 

n is loan repayment tenure.
Let's understand how the calculation works through an example. 
Example: If Person A takes out a personal loan of ₹10,00,000 from the HDFC bank at an interest rate of 10.5% for ten years, what will be the monthly instalment?
The EMI will be computed using the abovementioned formula: N = 10 years, equal to 120 months. Putting the given values in the formula, 
EMI: 10,00,000 × 0.00875 × (1 + 0.00875)120 / ((1 + 0.00875)120 – 1) 
EMI: INR 13,493
The monthly EMI ₹13,493 for 120 months takes to repay the entire loan amount.
So, Person A will be bound to pay INR 13,493 every month, i.e. 120 months.
Factors Affecting Personal Loan Instalments
Certain factors affect the monthly payment amount. Before securing a personal loan, you must consider these factors. These factors help in determining your loan affordability. The below-depicted points must be considered when deciding to secure a personal loan.
Loan Amount
The personal loan is usually borrowed to cope with financial obligations. This principal loan amount is determined by several aspects by the borrower based upon the type of financial obligation. The interest is charged on the principal loan amount. The monthly instalment you must pay will increase as the loan amount increases. So, the higher the loan amount, the more the repayment amount, and the higher the monthly repayments. Thus, it is recommended to borrow the needed amount as you will be repaying this for a certain time frame.  
Loan Repayment Tenure  
This is the overall time frame for loan payback. The type of loan, the loan principal, and the chosen lender's offerings all affect the loan repayment tenure. For instance, personal loans often have a maximum repayment term of five years, whereas home loans typically have a maximum term of 25 to 30 years. The interest you must pay will increase as the loan's term lengthens, resulting in higher EMIs.
Interest Rate 
The rate at which the interest will be levied on the sum that the borrower has borrowed. Additionally, the interest rate varies depending on the borrowed amount and the lender. Before choosing a lender, it is best to check the interest rates provided by several lenders for that similar loan amount. The EMI can change depending on whether a fixed, floating, or hybrid interest rate is applied to the loan. 
Comparison of Personal Loan Interest Rate Offered By HDFC  Bank with Other Banks
| | | | |
| --- | --- | --- | --- |
| Name of Bank | Loan Amount | Loan Tenure | Interest Rate |
| Axis Bank | Rs. 50,000 to Rs 15 lakhs | 12 months to 60 months | 11 to 17.25% |
| HDFC Bank | Rs. 50,000 to Rs. 75 lakhs | 12 months to 60 months | 10.5 to 22% |
| SBI | Rs. 20 lakhs | Upto 6 years | 11 to 14% |
| ICICI Bank | Rs. 50,000 to Rs. 30 lakhs | 12 months to 60 months | 10.25 to 22% |
| Punjab National Bank | Rs. 50,000 to Rs 15 lakhs | 12 months to 60 months | 8.95 to 14.85% |
| Bank of Baroda | Rs. 50,000 to Rs. 5 lakhs | 12 months to 60 months | 8.65 to 16% |
HDFC Personal Loan Amortisation Calculator
An amortisation schedule generally denotes the breakdown of the payable interest component and EMIs of the personal loan. This is represented in a tabular format for the entire repayment tenure. You can compute the amortisation schedule of your personal loan through an HDFC amortisation calculator.  All you have to do is enter the loan amount, and select the applicable rate and the repayment tenure. As a result, your amortisation will be presented on your screen.
Let's understand this through a 25 lakh loan amount calculation.
You borrowed INR 25,00,000 for 10 years with an interest rate of 8%.
Here's what your annual repayment amortisation schedule will look like: 
Loan Summary

Principal Amount

INR 25,00,000.00

Monthly Payment or EMI

INR 30,331.90

Total number of payments

120

Total Interest Component

INR 1,139,827.83

Total Repayment Amount

INR 3,639,827.83
Let's say you start paying EMIs from June 2022. You will repay the amount in the following manner.
| | | | | | |
| --- | --- | --- | --- | --- | --- |
| Payment Date | Total No. of Payment  | Principal Component Paid | Interest Component Paid | Total Payment | Outstanding  Balance |
| 2022 | 7 | INR 97,591.16 | INR 114,732.13 | INR 212,323.29 | INR 2,402,408.84 |
| 2023 | 12 | INR 178,231.14 | INR 185,751.64 | INR 363,982.78 | INR 2,224,177.70 |
| 2024 | 12 | INR 193,024.24 | INR 170,958.54 | INR 363,982.78 | INR 2,031,153.46 |
| 2025 | 12 | INR 209,045.16 | INR 154,937.62 | INR 363,982.78 | INR 1,822,108.30 |
| 2026 | 12 | INR 226,395.80 | INR 137,586.98 | INR 363,982.78 | INR 1,595,712.50 |
| 2027 | 12 | INR 245,186.54 | INR 118,796.24 | INR 363,982.78 | INR 1,350,525.95 |
| 2028 | 12 | INR 265,536.91 | INR 98,445.88 | INR 363,982.78 | INR 1,084,989.05 |
| 2029 | 12 | INR 287,576.34 | INR 76,406.45 | INR 363,982.78 | INR 797,412.71 |
| 2030 | 12 | INR 311,445.03 | INR 52,537.75 | INR 363,982.78 | INR 485,967.68 |
| 2031 | 12 | INR 337,294.82 | INR 26,687.97 | INR 363,982.78 | INR 148,672.86 |
| 2032 | 5 | INR 148,672.86 | INR 2,986.63 | INR 151,659.49 | INR 0.00 |
Frequently Asked Questions (FAQs)
What is the EMI for 25 Lacs?
The EMI for 25 lacs will depend entirely on the offered interest rate and the repayment tenure. For instance, if you borrow INR 25 lacs for ten years at an 8% interest rate, your EMI will be INR 30,331.90.
How can I check my personal loan EMI?
You can easily check your HDFC personal loan EMI through the HDFC online EMI calculator. All you need to do is enter the amount, interest rate, and repayment tenure.
How can I reduce my personal loan EMI?
To reduce your HDFC personal loan EMI by increasing the repayment tenure. The longer the tenure, the lesser will be the monthly EMIs. However, the interest component will rise, and you will pay more.
When will my loan EMI be due?
Your EMI will be due on the loan agreement date. Usually, it starts after one month from the date of loan amount disbursement.
What happens if you skip your HDFC EMI?
If you miss your HDFC EMI for whatsoever reason, you can pay it later. But, you will have to pay the charges associated with the bounced EMI.
Additionally, it may affect your credit score, so make sure you don't skip on the EMIs.
Can I pay EMI after the due date?
Yes, but you will have to pay the EMI and the penalty amount.
Get your latest Credit Score, FREE
Personal Loan Guide
Get in-depth knowledge about all things related to loans and your finances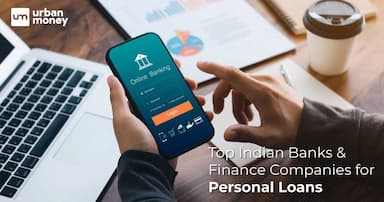 Chitra Chaudhary
Nov 21, 2023
Top 10 Best Personal Loan Bank List in India 2023
India, with its robust banking system and evolving digital landscape, has witnessed an upsurge in the demand for personal loans over the past decade. Personal loans, often touted as the go-to financia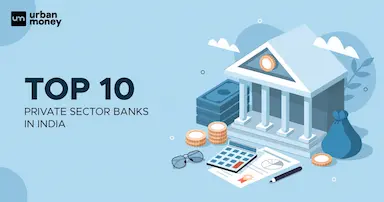 Chitra Chaudhary
Nov 21, 2023
Top 10 Best Private Banks in India List 2023
Today, the banking system incorporates 21 private banks in India along with 12 public sector banks, foreign banks, rural banks, cooperative banks, and financial institutions.In total, the retail credi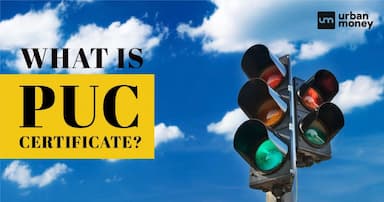 Rishabh Baisoy
Sep 27, 2023
How to Check a PUC Certificate for (Car and Bike)
Everyone wants to own a vehicle in today's fast-paced environment. That is an inspiring achievement for someone doing the necessary hard work to climb the stairs of success. Buying a vehicle can be ch