Bank of Baroda (BOB) Business Loan Calculator
Are you in need of a capital infusion to expand your business? Bank of Baroda offers attractive business loan offers to self-employed professionals, business owners, large corporations, MSMEs, and several other business entities. The interest rates offered by the Bank of Baroda on such loans usually depend on the borrower's credit profile and financial standing. The bank offers a range of business, working capital, and MSME loans.
However, it is important to understand the total cost of the loan before you make your borrowing decision. The Bank of Baroda offers a cleverly designed business loan EMI calculator on the official website, which can be used to determine the interest rate and EMI payments on your business loan. Using this bank of Baroda business loan calculator, the borrower can better understand the different elements involved in a loan.
Bank of Baroda Business Loan: Overview
Founded in 1908 and headquartered in Vadodara, BOB has established itself as the third largest financial services provider in the country, with over 132 million active customers. It operates with a global network of over 100 overseas branches and a total business of over $218 billion. The bank offers business loan options for the small, medium, and large industries. BOB offers customised loan products known for their minimal documentation, hassle-free processing, and nominal interest rates.
The business loan offered by the Bank of Baroda mainly depends on the applicant's financial profile, credit worthiness, and financial capabilities. One can avail of a tailor-made business loan product with interest rates ranging from 7.25% - 13.50% per annum.
Benefits of Bank of Baroda Business Loan EMI Calculator
The Bank of Baroda Business Loan EMI Calculator is a cleverly designed AI-backed tool that assists the borrower in determining the EMI payments for their business loan. This EMI calculator has replaced the old-fashioned and strenuous manual method to calculate the equated monthly instalments. It allows the user to understand better the different components of an EMI and how it will help them. Given below are some of the benefits of using the Bank of Baroda Business Loan EMI Calculator:
The calculator helps the borrower to determine the EMI on the loan so that they can plan their budget accordingly

You can determine the EMI of your loan without having to spend time manually calculating the payment amount

Since it is AI-powered, the calculator eliminates all chances of miscalculation and provides accurate results every single time for different loan amounts and tenure 
Bank of Baroda Business Loan EMI Calculation Formula
The Bank of Baroda provides a business loan EMI calculator on the official website to aid borrowers to determine the correct loan amount for them. All the applicant is required to do is enter the loan amount, tenure, and applicable interest rate. The calculator will provide a detailed amortisation schedule and estimated EMI amount instantly.
You can also determine the interest and EMI payable by applying the below given mathematical formula:
EMI = P × r × (1 + r)n/((1 + r)n - 1)
In this equation,
EMI

stands for the equated monthly instalments

P

stands for principal loan amount

r

 stands for rate of interest applicable on your business loan

n

stands for the tenure of the loan
Factors Affecting PNB Business Loan EMI Calculator
Every applicant should consider a number of different factors before choosing the appropriate loan option. Applicants should compare the EMI amount with their repayment ability to select a loan offer that is best suited for them. Below are the primary factors that affect the PNB business loan EMI:  
Interest Rate
Interest Rate refers to the rate at which banks and NBFCs offer loans to borrowers. The interest rate primarily depends on the applicant's creditworthiness and financial standing. An applicant with a higher credit score is more likely to get a higher loan amount at lower interest rates. Usually, lenders use the CIBIL (Credit Information Bureau of India Limited) rating to determine the applicant's credit profile.
Loan Amount
The loan amount is the most significant factor affecting the business loan EMI. The EMI amounts are directly proportional to the loan amount. Higher loan amounts naturally lead to higher EMI amounts, while a lower amount means you have to make lower instalment payments.
Loan Tenure
The loan tenure is the duration in which the borrower is required to repay the loan amount. The loan tenure can be adjusted according to the applicant's budgetary constraints. If you opt for a longer loan tenure, the EMI amount will go down and spread over a longer period. Alternatively, reducing the tenure might lead to higher EMI amounts since there would be lesser EMI instalments.
Bank of Baroda Business Loan Amortisation Schedule
An amortisation schedule can be defined as a representation of the repayment schedule of your business loan. As you repay your loan throughout the tenure, most of your payments will go towards repaying the principal amount. 
Given below is a tabular representation of the amortisation schedule for a loan of Rs. 20,00,000 for a loan tenure of 5 years at an interest rate of 11% p.a.
| | | | | |
| --- | --- | --- | --- | --- |
| Year | Opening  Balance | Interest Paid | Principal Paid | Closing Balance |
| 1 | Rs 20,00,000 | Rs 2,04,309 | Rs 3,17,510 | Rs 16,82,490 |
| 2 | Rs 16,82,490 | Rs 1,67,576 | Rs 3,54,251 | Rs 13,28,239 |
| 3 | Rs 13,28,239 | Rs 1,26,573 | Rs 3,95,245 | Rs 9,32,994 |
| 4 | Rs 9,32,994 | Rs 80,836 | Rs 4,40,982 | Rs 4,92,012 |
| 5 | Rs 4,92,012 | Rs 29,806 | Rs 4,92,012 | n.a. |
Quick Ways to Get a Business Loan From Bank of Baroda
Bank of Baroda offers a diverse portfolio of business loan products with lenient eligibility criteria, hassle-free documentation, and nominal interest rates. If you are a new BOB customer, you can visit the nearest branch and contact an executive about the business loan application process. Alternatively, existing BOB customers with a healthy credit profile and relationship with the bank can easily get a business loan with favourable terms and conditions.
Frequently Asked Questions (FAQs)
How does the Urban Money business loan calculator calculate EMI?
The Urban Money business loan calculator is a powerful AI-backed tool which easily computes the EMI amount by factoring in the loan amount, tenure, and interest rate.
Will the BOB business loan EMI remain constant or change in future?
The BOB business loan EMI amount usually remains the same, but the EMI amount might increase with changes to repo-linked interest rates.
What happens in case of an increase or decrease in the interest rate?
An increase in the interest rate at which the amount is being borrowed will lead to higher EMI payments, while a decrease in interest will lead to a decrease in EMI amounts.
Will business loan EMI change in case of prepayment?
A business loan prepayment does not lower the EMI amount; however, it does lower the loan tenure.
Why should I calculate BOB loan EMI before taking a loan?
Calculating the EMI amount is imperative before applying for a loan to determine how the repayment schedule will affect your financial planning.
Get your latest Credit Score, FREE
Business Loan Guide
Get in-depth knowledge about all things related to loans and your finances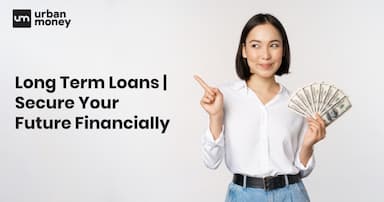 Srivalli Susarla
Jun 20, 2023
What is a Long-Term Loan?
A long-term loan is a type of financing that provides borrowers with a substantial amount of money to be repaid over an extended period, typically exceeding one year. Unlike short-term loans that are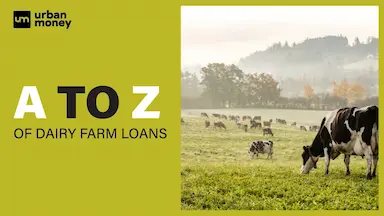 Chitra Chaudhary
Apr 18, 2023
Dairy Farm Loan in 2023-24 : Online Procedure
Dairy farm business loans are available to anybody who wants to start, run, or improve their own farms. A small dairy unit with two to four mulch cattle can be established, as can a medium or large da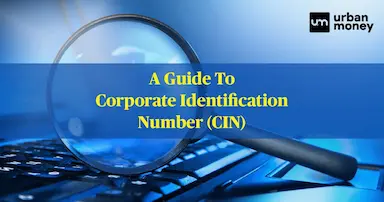 Vimal Vijayan
Jan 09, 2023
Corporate Identification Number (CIN)
CIN or Corporate Identification Number is a unique identification numeric sequence assigned to registered companies in India by a registrar of companies popularly known as ROCs. The Corporate Identifi