UCO HRMS: Information Access on Fingertips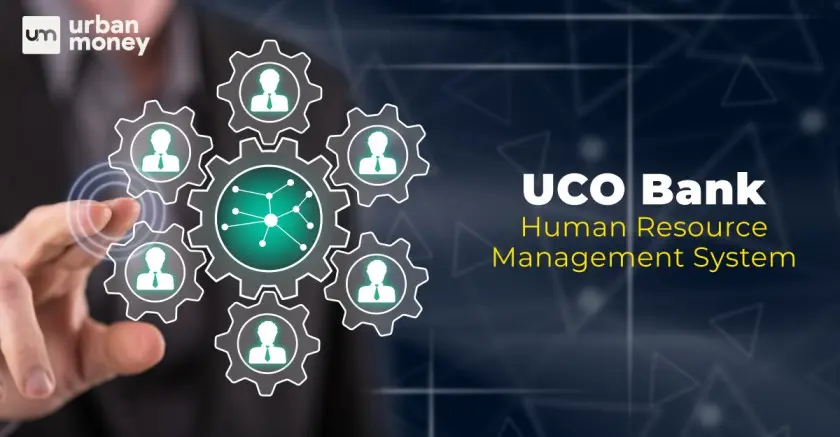 UCO bank, formerly United Commercial Bank, is an Indian state-owned commercial bank founded in 1943. UCO bank has launched the UCO HRMS (Human Resource Management System) website to reach out to and meet the needs of its employees. It is a legal platform for resolving employee issues. An employee can access the HRMS UCO online to check their pay stubs, loans, updates, and other issues. This helps to reduce congestion in HR offices caused by employment issues such as payslip issuance.
Employees must go through this guide to understand the various objectives, features, benefits and services offered by UCO HRMS.
Objective Of UCO HRMS Portal
The HRMS of UCO bank aims to increase the bank's productivity and efficiency by automating manual and repetitive tasks. This, in turn, frees up time for the HR team. The extra bandwidth can then be used to address more strategic, business-critical human resource management tasks. 
An employee can access their payslips, file complaints, leave allowances, and inquire about PF account transactions through UCO online HRMS. The online service portal contributes to a pleasant working environment for employees.
Services Provided Under UCO HRMS Portal
The HRMS UCO offers its employees the following benefits. 
Compassionate Appointment
This is a new module that has been added to the HRMS portal to assist employees in obtaining additional benefits through the ex gratia and compassionate appointment links. Due to medical reasons, any retired employee may use this option from the portal and receive the benefits listed.
Retire Screen
The Retiree screen for updating personal information for retired bank employees is a new module added to the HRMS portal. The retired employee can update their information, which was previously not in the GB module.
LTC Bill Submission
TAX bills can currently be submitted online by UCO Bank employees. Furthermore, additional benefits such as LFC and LTC bill submission capability can be integrated into the UCO Bank HRMS portal.
Centralised Payment Processing 
Employees can now use online leave encashment and TDS education, which was previously done offline. Payments for retired employees will be processed entirely online, with no manual intervention.
UCO Bank HRMS eService Folder
Every employee receives their own folder through the HRMS. It may assist them in saving their information as well as various documents as needed. This is mostly used for new employees at UCO Bank.
Benefits Of UCO HRMS
The benefits of HRMS UCO bank are given below.
One-stop shop for all employee-related services, with individual

UCO HRMS logins.

Download pay stubs, submit leave requests, and attend Taxation specifics

For quick transparency, the data is open to reporting officers and employees.

HRMS of UCO Bank

has shortened the time it takes to use bank services.

Pensioners can obtain their monthly pay stubs and tax information.

Get the most recent announcements from leaders for business growth.

UCO Bank HRMS has a downloaded section that contains all types of forms.
How to Register and Activate your UCO HRMS Account?
UCO Bank has made it simple for employees to sign up for the HRMS UCO online. To use the portal's services, the employee must include the following information in an email and send it to the email address provided at the time of joining.
First name, middle name (if applicable), and surname

Date of birth

Joining date Retirement date

Designation

Email Address PF No.

Details about the previous posting
After successfully registering, the employee will receive a confirmation email along with their User ID and password. This can be used to log in to avail of the UCO Bank HRMS services.
Process To Do Login In UCO HRMS Portal
There are certain steps that an employee must follow for the UCO HRMS login. The steps are mentioned below.
Go to the

UCO bank HRMS login page

Tap the 'Login' button in the home page's top right corner.

Enter your employee ID, password, and captcha code

Wait for the details to be verified before clicking the 'Login' button.

Congratulations! Your login to

HRMS UCO bank online

has been successful, and can now be used to view employee information.
How to Reset UCO HRMS Forgot Password
The HRMS of UCO Bank allows an employee to reset or recover their password in case they've forgotten their old one or are logged out of their accounts. The following steps must be followed.
Visit the

UCO bank HRMS login page

Click on the 'Forgot/Reset Password' option

Enter the correct employee ID and the mobile number registered with the bank

The OTP sent at the registered number must be entered in the next step

The new page will allow the employee to enter a new password. The entered password must be reconfirmed.

The new password can be used for the

UCO HRMS login

. 
Conclusion
The HRMS of UCO bank is like the 'Obliviate' charm that vanishes an employee's need to rush to an HR manager every time they face an issue. This portal provides an employee with information at their fingertips. This effective and efficient tool can be accessed multiple times in a day and ensures an employee's privacy and security. Que a 'Cheering' charm and begin your workday.
Frequently Asked Questions (FAQs)
How to open the UCO HRMS portal?
Ans. Employees can visit the official website of the UCO HRMS and log in using their employee ID, password and captcha code.
How to reset UCO HRMS password?
An employee can reset their password by visiting the UCO bank HRMS login page. Read our guide above for more information.
How to download the UCO HRMS app?
There is no official UCO HRMS app available.
How can I get UCO HRMS password online?
You can get the UCO HRMS password online by registering yourself as an employee with the bank on the official website of the UCO HRMS.
How to check salary in UCO HRMS?
An employee must log in to the UCO Bank HRMS and navigate to the 'Check Payslip' option on the dashboard.