Odisha Day 2023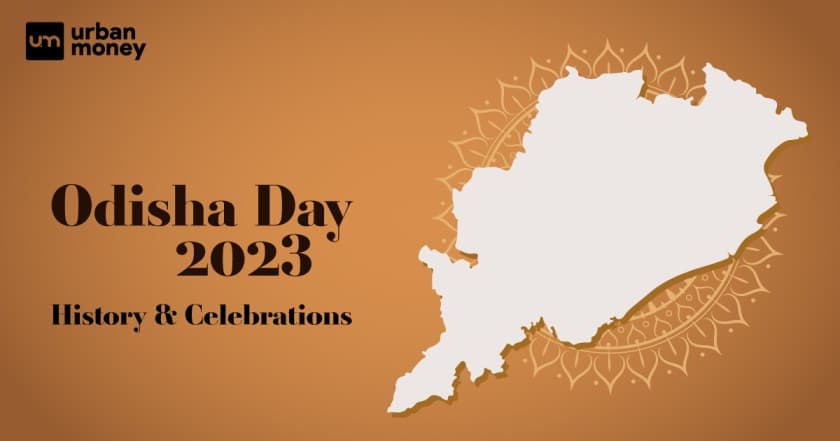 Utkal Diwas, also known as Odisha Day, is a day of great significance for the people of Odisha, a state located on the eastern coast of India. This regional holiday, celebrated annually on April 1, marks the formation of Odisha as a separate province on April 1, 1936. 
Odisha Day 2023 allows the people of Odisha to come together and celebrate their rich cultural heritage and history, shaped over centuries by a diverse mix of traditions and influences. The holiday is a celebration of Odisha's cultural identity and a chance for the state's people to feel proud of their roots and heritage.
Odisha Day 2023 Date
| | | |
| --- | --- | --- |
| Festival Name | Date | States |
| Odisha Day (Utkal divas) | Saturday, 1 April 2023 | Odisha |
History Behind Odisha Day (Utkal Diwas)
Odisha, a state in India, has a rich history dating back to 261 BC during the reign of King Ashoka of the Magadha empire. It was later ruled by King Kharavela, who established Odisha as a strong political entity and centre of art, architecture, and sculpture. 
Odisha lost its Independence in 1568 with the death of the last king, Gajapati Mukunda Dev. The British divided the state and brought it under the Bengal presidency, leading to a political struggle for identity and, ultimately, the formation of the Utkal Sammilani and a separate Odisha Province in 1936.
History of Formation of Odisha
The history of Odisha (formerly known as Kalinga) dates back to the time of the Kurukshetra battle, where Kalinga was a powerful kingdom led by King Srutayudha, who fought for the Kaurava side. After the war, Kalinga was ruled by a Kshatriya dynasty for many years until it was incorporated into the Nanda empire under King Mahapadma Nanda. 
The region became prosperous under Nanda rule but declared Independence during the reign of Chandragupta Maurya. Asoka, the son of Bindusara, conquered Kalinga but was moved by the bloodshed caused by the war and converted to Buddhism. Asoka aimed to create a benevolent administration, and Buddhism became the state religion under his patronage. Kalinga was ruled by various dynasties, such as the Mauryans and the Mahamegha Vahana, until it became an independent kingdom.
Odisha Day Dates Upcoming 
The table below shows Odisha Day dates for the next five years. 
| | |
| --- | --- |
| 2024 | 1st April 2024 |
| 2025 | 1st April 2025 |
| 2026 | 1st April 2026 |
| 2027 | 1st April 2027 |
| 2028 | 1st April 2028 |
FAQ's About Odisha Day 2023
Which Day is celebrated in Odisha?
Odisha Day is celebrated on April 1 every year.
Why do we celebrate Odisha Day?
Odisha day marks the formation of Odisha as a separate province on April 1, 1936.
In which year did Odisha gain Independence?
Odisha gained its Independence in 1936.