Aadhaar Card for Non-Resident Indians (NRIs) 2023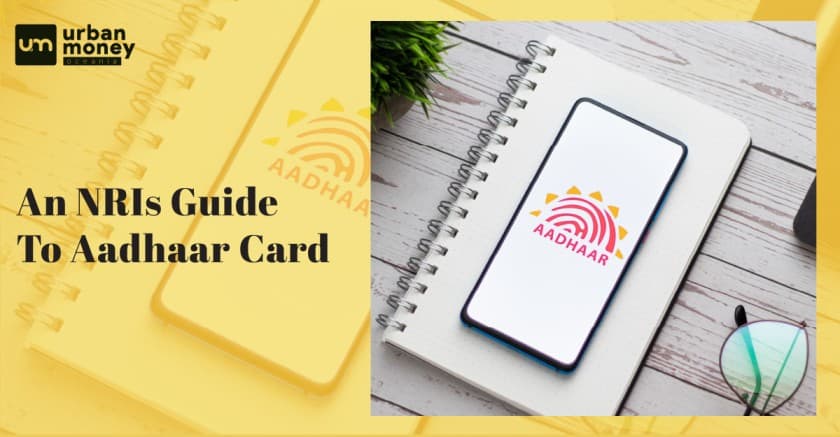 Aadhaar card for NRIs or Non-Resident Indians is available for free and can be obtained by physically visiting their nearest Aadhaar enrolment centre in India. It is especially beneficial for NRIs with income sources in the country. It is also an important form of identification that can assist NRIs in obtaining jobs in the government sector when they return, as well as receiving all of the benefits of government subsidy schemes and social security schemes.
Read this guide to learn more about the documents required for Aadhaar card for foreigners, eligibility criteria, and application process.
What relevance does the Aadhaar card have for Non-Resident Indians?
If you intend to visit India again or even just remain for a while, your Aadhaar card is a vital piece of documentation. Here are certain situations in which having an NRI Aadhaar card may be beneficial.
The KYC process can be sped up for all domestic transactions by having an Aadhaar or e-Aadhaar.
It is one of the most frequently approved pieces of identification documentation for tasks like opening a bank account or completing paperwork relating to real estate.
Aadhaar card for NRI is crucial for employment, particularly in the government sector.
According to Section 139AA of the Income Tax Act, 1961, Aadhaar for NRI is necessary to file Income Tax Returns. This will make the entire ITR filing process a lot easier.
After learning about the significance of Aadhaar cards for NRIs, you must determine whether you are eligible for the process.
Eligibility Criteria for NRIs to Apply for Aadhaar?
The eligibility criteria Aadhaar card for NRI requires the NRI to possess a valid Indian passport. An NRI, either minor or adult, can proceed with the process of Aadhaar for NRI either online or offline.
Documents Required for NRIs for Aadhaar card
There are certain documents that must be produced by the applicant at the Aadhaar Seva Kedra at the time of enrollment. The following is the list of documents required for Aadhaar card for foreigners. It is advised to the applicants to keep these documents handy for a smooth and hassle-free process.
Proof of Identity includes a valid Indian passport
Birth certificate, school certificate and photograph as identity proof are also accepted by the UIDAI as documents required for Aadhaar card for foreigners.
Documents proving applicant's relationship with the other country.
Application Process for Aadhaar card for NRIs
Aadhaar card is one of the most important document and is mandatory in India. The government has ensured that the applicants get the best opportunities to apply for one. The following steps must be followed to get Aadhaar card for NRI.
An applicant can make an appointment either online or offline
Visit the assigned Aadhaar Seva Kendra and keep in handy the Aadhaar card for NRI documents required
Go through the enrolment form and fill in the required information. It must be remembered that mentioning email ID is mandatory
Ask a representative to enrol as NRI
Attach the documents proving the applicant's identity, like a valid Indian passport or any other document acceptable to UIDAI.
Continue with the biometric capture process.
Go through the details entered by the representative and confirm
Once the form has been submitted, the representative will provide you with an acknowledgement slip containing a 14-digit enrolment ID, date and time stamp.
How to Check the Status of NRI Aadhaar card
The government has made it convenient to check the status of Aadhaar card for NRIs. The following steps must be followed.
Online
Visit the online website of UIDAI
Under the 'My Aadhaar' tab, locate 'Check Aadhaar Status' present under the 'Get Aadhaar' option
The next page will require you to enter your enrolment ID, SRN or URN and proceed by entering the captcha code displayed on the screen.

Click on the 'Submit' button and the screen will display the Aadhaar status
Frequently Asked Questions (FAQs)
I have an Aadhaar and I am an NRI. Can my spouse enlist using my passport and Aadhaar?
If the spouse is an NRI and possesses a valid Indian passport, then they can apply for an Aadhaar card. However, if the spouse is not an NRI, they are required to submit documents pertaining to their relationship.
What is the procedure for enrolling children of NRIs in Aadhaar?
NRIs can enrol their children by visiting the Aadhaar Seva Kendra.
Is it possible to provide a foreign cellphone number in my Aadhaar details?
No, it is not possible to provide a foreign cellphone number in your Aadhaar details because international numbers are not supported.
My passport's address is not current. I wish to provide my current address when I apply for an Aadhaar. Can this be done?
A valid Indian passport is required as a proof of identity. However, if your address in your passport has not been updated and you want to provide your current address for your Aadhaar application, you can provide any supporting documents acceptable to UIDAI as proof of address.
As an NRI, do I have to wait 182 days before requesting an Aadhaar card?
No, you do not have to wait 182 days before requesting an Aadhaar card. An NRI can apply for Aadhaar card with a valid Indian passport on arrival.