Aadhaar Face Authentication
What is Aadhar Card Face Authentication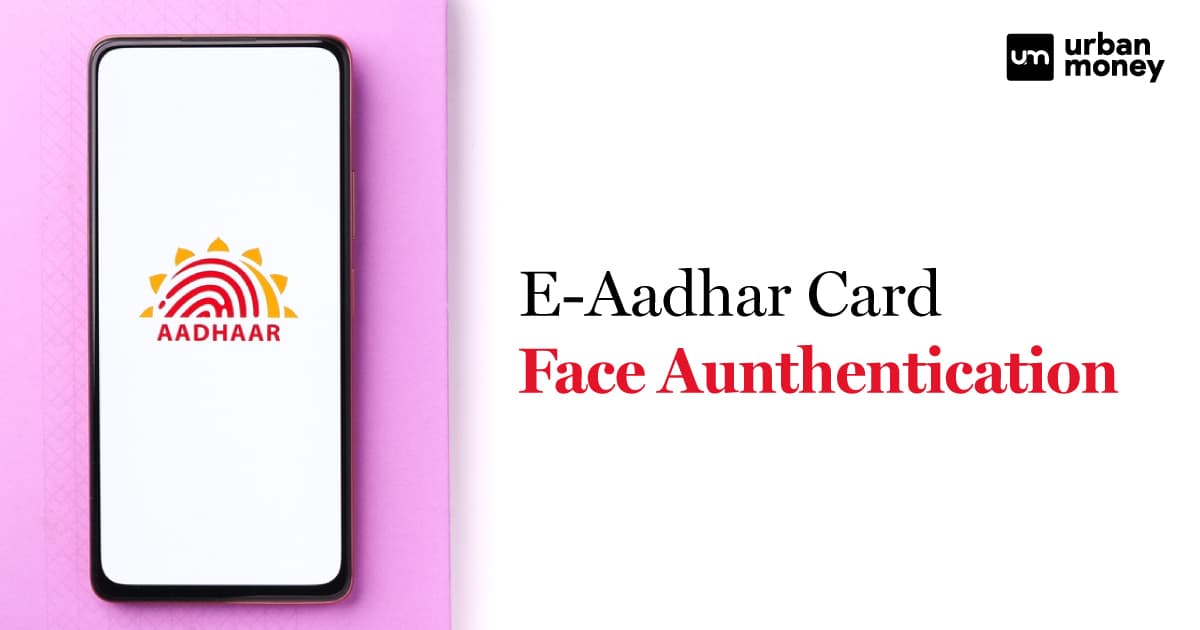 Authentication clarifies various aspects of the subject's value in multiple ways. Verifying an applicant's personal information, biometrics, and geographic data is known as "Aadhaar face authentication." The Central Identities Data Repository receives the Aadhaar number afterwards to verify the integrity of the information. In this one-on-one approach, the applicant's photo submitted as part of the enrollment process corresponds with the face when it is presented for the face authentication procedure. Therefore, the central authorities confirm that the Aadhaar face authentication was successful. Aadhaar Card face authentication is entirely dependent on consent, though.
It's interesting to note that the Aadhaar services already have a verification process that permits users to provide digital proof of authentication instead of carrying physical proof, such as biometric information that has already been stirred up in the government's cloud during UIDAI enrollment. Gradually, with the introduction of AadhaarFaceRd, a UIDAI smartphone app that provides seamless Aadhar facial recognition whenever and whenever.
Steps to download the e-Aadhaar card through face authentication
Do you know that the Aadhaar face authentication RD service has made it simple to face aadhar card download using face authentication? Simply follow the instructions, and the digital copy will be stored directly on your PC.
Step 1: Download the Aadhar Face RD app from the Play store or App Store.
Step 2: Log in to the application after filling in your credentials
Step 3: Capture your picture as directed by the application
Step 4: Upload the photo in the 'Download Aadhar' section
Step 5: Now, one can download your Aadhar Card without the hassle of entering the full Aadhar details.
How to Generate e-Aadhaar Face Authentication for Users? 
E-Aadhaar card face authentication is a vital feature that users can use for hassle-free use of their digital Aadhaar card and download the same without wasting time. Following are some of the main features of E-Aadhaar face authentication:
Authenticating personal information and other relevant data for ration distribution (PDS)

Sign in or make a reservation on the Co-Win Vaccination App for immunisation needs.

Hassle-free recognition for using government-sponsored scholarship programmes for students

Use Aadhaar face recognition to access farmer welfare programmes.

Telecom Service Providers may buy or provide SIM cards to eligible and reliable users (TSP)

Using the Public Distribution System (PDS) to identify beneficiaries

For opening a bank account, Aadhaar face authentication/verification is required.

Systems for tracking office attendance in government buildings
Benefits of Aadhaar Face Authentication
There are numerous benefits of Aadhar Card Face Authentication, some of which are listed below:
Face authentication is an amazing authentication method that makes it easier for citizens to have hassle-free accessibility with fingerprint/IRIS scanning through the Aadhaar face recognition technology.

The live detection feature of face authentication guarantees security.

It is precise, and the authentication process only takes a split second.

Consumers receive countless advantages from contactless face recognition without carrying a document.

It guards against fraud and stops security breaches in the Aadhaar system.

Discard the possibility of third parties taking legal action.
Conclusion
Digitalisation has spawned a variety of accessible identifying systems, such as the facial lock on the iPhone or Facebook face authentication, which are already available on the market. Finally, UIDAI's new face recognition feature has advanced the situation practically. As said, this is an optional feature to add to your Aadhaar card, but it's advisable to try it out to see how well things work when you broadcast your private data online.
Frequently Asked Questions (FAQs)
What is face Authentication in an Aadhar card?
The UIDAI utilises face authentication to confirm an Aadhaar number holder's identity. When face authentication is successful, it is verified that the physical face being scanned for verification matches the one taken at the time of enrollment when your Aadhaar number was created.
Can we download Aadhar using face authentication?
Yes, we can download Aadhar using the face authentication method.
What is the Aadhaar face Rd app?
The Unique Identification Authority of India (UIDAI) has released the Aadhaar Face RD app, allowing holders of Aadhaar cards to verify their 12-digit identity number with the latest face authentication feature. 
Where does masked Aadhaar get downloaded?
The masked Aadhaar can be downloaded easily from either the UIDAI website or the UIDAI application.
How can I check my Aadhar card details?
One can check their Aadhar Card details by logging in to the UIDAI website and clicking on 'Check Aadhar Status'. After filling in all the information, your Aadhar card details will be displayed on your screen.
How can I download my Aadhar card PDF online?
On UIDAI's website, under the "Get Aadhaar" part of the "My Aadhaar" page, you can download your Aadhaar card PDF.