Durga Ashtami 2023: Celebrations, Rituals, and Puja Timings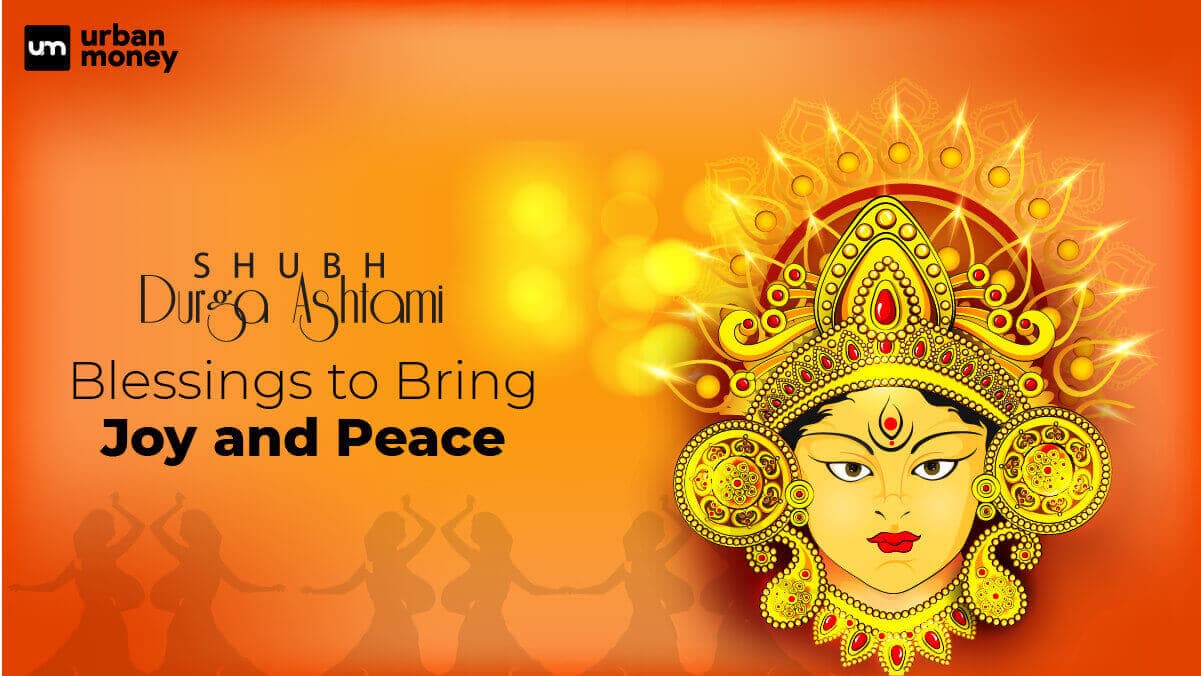 Durga Ashtami or Maha Ashtami is the 8th day of a 10-day festival. This auspicious day is dedicated to Goddess Shakti, an avatar of Goddess Durga, the perfect epitome of power and victory of good over evil. Sometimes, Durga Ashtami is also referred to as  'Astra Puja.' On this day, the devotees worship the weapons of Goddess Durga. It commences from Mahalaya in the 'Ashwin' month per the Hindu calendar. Durga Ashtami 2023 will be observed this year on October 22, 2023.
Durga Ashtami 2023: Date & Time
If you are looking specifically for the Durga Ashtami 2023 date and timings, here is what you need to know:
Festival

Date

Time

Durga Ashtami 2023
(8th day of Durga Puja)

October 22, 2023

Ashtami Tithi starts - 06:47 pm   (October 2, 2023)
Ashtami Tithi ends:- 04:38 pm (October 3, 3033)  
The Story Behind the Celebration of Durga Ashtami
We remember when our grandmothers told us stories of Champak Chacha and Hindi folklore where God or Goddess always won over Evil Rakshasa and taught us that good always triumphs over evil. The same interesting lores tie bonds with Durga Ashtami or Maha Ashtami. We celebrate Durga Puja to relive the victory of Goddess Durga over Mahishasura. One of the lore tells us how Goddess Durga killed Mahishura, whereas others tell us about Goddess Durga taking the Goddess Vaishno avatar to kill Bhairo.
Let's take you through the first one. According to one legend, Lord Brahma bestowed Mahishasura, and only a female warrior could defeat him. When Lord Indra was disheartened by his defeat on the battlefield, the 'Trideva," i.e. Brahma, Vishnu and Mahesh, came together and created Durga. To make her undefeatable, they blessed each part of her body with different forms of strength resembling the power and strengths of many male Gods. So, on Durga Ashtami, Goddess Durga used weapons symbolising masculine strength to defeat Mahishasura with her trident.
The other lore tells us that Goddess Durga, whose forehead was culminated by Goddess Kali, also defeated Chanda and Munda(his associates) along with Mahishura. She took the form of Goddess Vaishno and annihilated an evil tantric, Bhairo Nath. This incident led to the formation of the Vaishno Devi pilgrimage in Jammu and Kashmir, which also has the temple of Bhairo Nath. The story suggests it is the same place where his head fell off after being cut from his body.
All these lores are mentioned in the holy books. In one way or another, these stories suggest once an asur reaches his threshold, God or Goddess comes to the rescue and Good wins over Evil.
Other Names of Durga Ashtami
A few names also inhibit the same course, like Maha Ashtami, Astra Puja, Durgastami, etc. These names came to light as we have a diverse culture, and everyone has their beliefs with names and traditions. You must get familiar with these names, as Navratri Ashtami 2023 is just around the corner.
Rituals of Durga Ashtami
Indian festivals are inclusive of rituals and traditions. Durga Ashtami is celebrated on the next day of Durga puja Saptami.
Devotees do their best to impress Goddess Durga and follow some rituals on this day. You must know the rituals to celebrate Durga Ashtami:
Devotees keep a day-long fast in awe of Goddess Durga.

The weapons and artillery of Mahishasuramardini or the slayer of Mahishasura, i.e. Goddess Durga, are worshipped along with enchanting mantras. It is also known as Astra Puja.

On this day, several weapons, martial arts calibres, arms, etc., are displayed. It is known as 'Virashtami'.

Devi's associates, i.e. other 64 yoginis, are also worshipped on this day.

Devotees worship all the other eight incarnations of Goddess Durga, such as Brahmani, Varahi, Narasinghi, Indrani, Vaishnavi, Kameshwari, Chamunda, and Maheshwari along with Goddess Durga.

Goddess Durga is worshipped as Goddess Gauri on Durga Ashtami. On this day, people worship nine small girls as the epitome of Goddess Durga by washing their feet with milk and water, and they are offered prasad, puri and kheer as a part of the ritual.

People also worship several other deities like Bhairav by organising a huge puja and havan.
Durgashtami ends with 'Sandhi Puja' that ushers' Maha Navami' the next day. Goddess Durga brings peace and happiness, protects her devotees with benevolence, and keeps them from delusions.
Durga Ashtami Festival Dates between 2019 & 2029
| | | |
| --- | --- | --- |
| Year | Date | Day |
| 2019 | October 6 | Sunday |
| 2020 | October 24 | Saturday |
| 2021 | October 13 | Wednesday |
| 2022 | October 3 | Monday |
| 2023 | October 22 | Sunday |
| 2024 | October 11 | Friday |
| 2025 | September 30 | Tuesday |
| 2026 | October 19 | Monday |
| 2027 | October 7 | Thursday |
| 2028 | September 26 | Tuesday |
| 2029 | October 14 | Sunday |
Now that you know the belief behind Durga Ashtami, rituals, date and timing, give your best to prepare everything on point. Be dedicated to Goddess Durga and let her free you from your pain and sorrow. Live your tradition and celebrate the 10-day-long Durga Puja with enthusiasm and add colours of joy.
FAQs
Why do we celebrate Durga Ashtami?
Durga Ashtami is the 8th day of Durga Puja and is considered an auspicious day. On this day, devotees observe a fast and worship Goddess Durga in awe of happiness, success, joy and protection from all the negativity in their lives and surroundings.
What is Durga Ashtami?
Durga Ashtami or Maha Ashtami is the felicitous day in the 10-day-long Durga Puja celebrated by the devotees in the glory of Goddess Durga.
Is Durga Ashtami a good day?
Durga Ashtami, the 8th day of Navratri/Durga Puja, is an auspicious day and a good opportunity to invest.
What should we not do during Ashtami?
We should avoid the consumption of alcohol and cigarettes, eating non-vegetarian food, cutting nails or hair, slicing lemons etc. These are some things advised to avoid not only in Ashtami but also during Navratri.
Is Durga Ashtami good for marriage?
Durga Ashtami is the day we celebrate the victory of Goddess Durga over Mahishasura. As per the belief, the consummation of marriage should not occur on this day.