Cancel Voter ID Application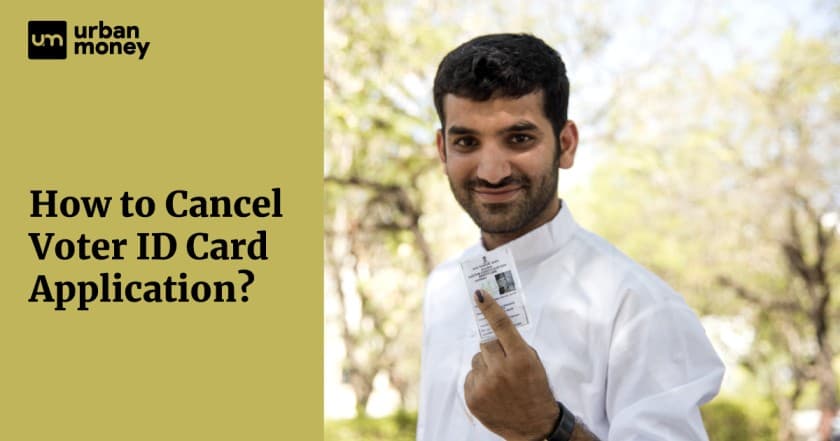 Every eligible citizen has the right to vote. However, it's crucial to confirm that each voter is who they say they are in order to ensure that the election process is conducted fairly. This is where voter ID cards come in. They serve as a reliable form of identification that proves a voter's eligibility to cast their ballot.
But what happens when a voter's ID card is cancelled? It's like being kicked out of the party. Without proper identification, you can't participate in the festivities. Similarly, without a valid voter ID card, you can't exercise your right to vote.
Cancellation of a voter ID card can occur for a number of reasons. This blog will give you some insight on how you can not only cancel your voter ID but also delete your name from the voter's list.
Why Should You Cancel Your Voter Registration?
There has been a lot going on about the cancellation of voter registration, and nowadays people are aware of why it is necessary. Among the reasons for which people revoke their registration to vote are:
Incorrect voting and other social electoral evils can be caused if one fails to remove the name from the electoral ballot.

The voter's passing away

If you are relocating to a different city or nation,

If you have the citizenship of a different nation,

in the event that your name appears on two different voter identification cards.
How Do You Delete Your Name from the Voters List?
Given below is the list of steps that one can follow in order to delete one's name from the voter's list:
You must submit a correctly completed Voter ID Form 7 in order to remove your name from the electoral list.

You can either walk into the closest Electoral Registration Office and pick up a Form 7 in person or download one online.

The third page of this two-page document will include instructions to fill the form.

The Electoral Registration Officer's name, to whom you are mailing the letter, must be entered.

The form will give you three choices. The first choice is to object to someone being included on the electoral list. A person's name can be removed from the electoral roll as a second option, and their own name can be removed as a third.

Select the best choice, then carry on.

In the following step, one needs to submit the information for the applicant who is to be removed from the electoral list.

The applicant's name, part number, surname, EPIC number , and serial number must all be written down.

Now, you need to give a detailed justification for your request to have the applicant's name removed.

You must give this to the Electoral Registration Officer along with the signature of the applicant.

The form can be turned in in person, via courier, or online.
It is your responsibility to remove your name from the voter list if you are not a frequent voter. If one's name is on the ballot but you choose not to exercise your right to vote, it will result in fraud and fake voting, which will alter the course of Indian politics. Check the voters' list soon to ensure fair voting and remove your name if necessary.
Frequently Asked Questions (FAQs)
Who is eligible for voter ID application cancellation?
If there is even a slight mistake in the application or someone's details are mentioned incorrectly, if one is relocating to another city or nation, or if someone has passed away, then the cancellation of the voter ID application can be initiated.
How many days does it take for my voter ID to be cancelled?
The cancellation process might take somewhere around 7–10 days.
What is the easiest way to cancel a voter ID cancellation?
One can cancel the voter ID by either going to the official website or by physically visiting the Electoral Registration Office.