NPCI Full Form: Objectives, Importance and Services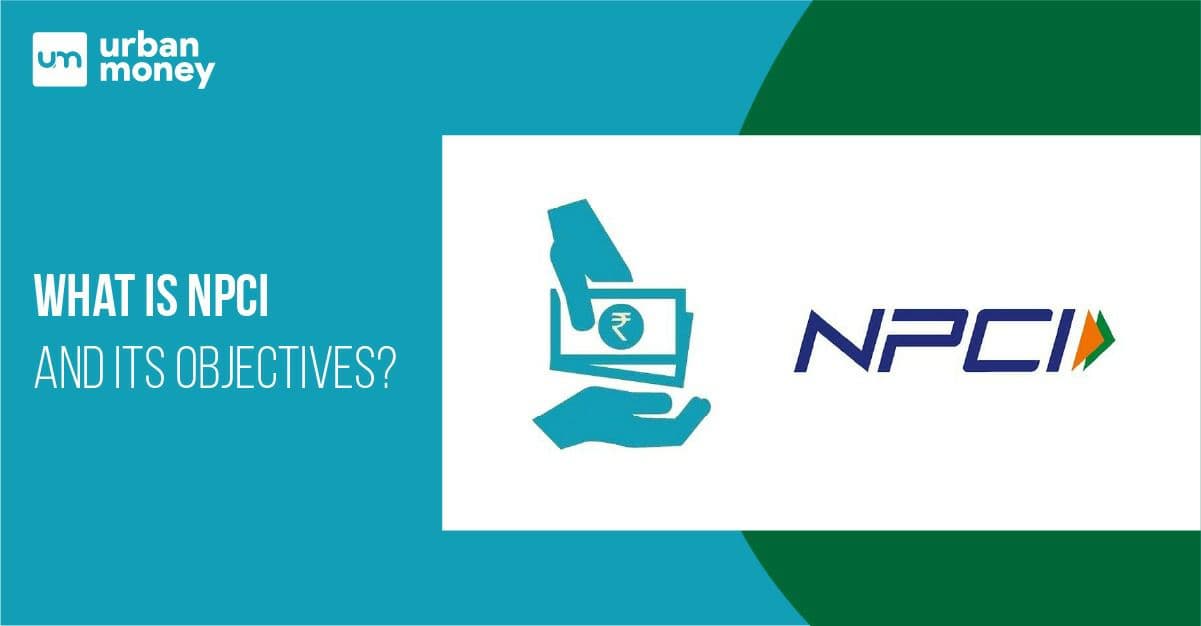 The full form of NPCI is National Payments Corporation of India. NPCI is a central institute for operating retail payments and settlement systems in India. An initiative of the Reserve Bank of India (RBI) and the Indian Banks Association (IBA) under the Payments and Settlement Act 2007, NPCI is incorporated to develop a robust payment and settlement infrastructure in the nation. NPCI has changed how people make payments by giving retail payment products like RuPay, NPCI UPI, BHIM, NECT and many more. NPCI has now launched NPCI UPI 2.0 to offer a much more secure and comprehensive service to merchants and its customers. 
Key Objectives of NPCI 
The National Payments Corporation of India (NPCI) used to operate under the support of the Reserve Bank of India (RBI) and the Indian Banks Association (IBA). To merge various systems into a standardised business process across India, NPCI is well utilised as the retail payment mode. Another major objective of NPCI  is to make payments an affordable process that also helps the common public during financial inclusion. 
Under the PSS act of 2007, as per the authorisation of RBI, NPCI can operate the following systems:
National Financial Switch (NFS)

Immediate Payments System (IMPS)

Affiliation of RuPay cards 

National Automated Clearing House (ACH)

Aadhaar Enabled Payments Systems (AEPS)

Operation of Check Truncation System 
How Does NPCI Work?
NPCI's full form in banking terms is National Payments Corporation of India. It is a not a profit organisation which facilitates, nurtures and fosters the adoption of electronic payments in India. NPCI is taken care of by a board of banks of India and operates one of India's domestic card payment networks and real-time payment systems that have become a beacon of hope for the future and advancement of the economic system growth in India. 
What Are the Services that NPCI Provides?
Through various FinTech innovations, the National Payments Corporation of India (NPCI full form) has contributed significantly to India's current payments ecosystem. Below are some of his outstanding services:
National Financial Switch (NFS)
The National Finance Switch (NFS) is India's largest network of shared ATMs. It was incorporated to interconnect ATM machines in the country and foster convenient banking. NPCI has taken this over from the Institute for Development and Research in Banking Technology (IDRBT). Over the years, the NFS ATM web has evolved into India's leading multilateral ATM network. 
National Finacial Switch has demonstrated a strong and sustainable working model with in-house abilities, which can now be easily compared to other prominent switch networks. NFS has oriented a sub-membership model that allows smaller regional banks RRB and local cooperative banks to get involved in the network. NFS has also collaborated with a few global card schemes like Discover Financial Service (DFS), Japan Credit Bureau(JCB) and China UnionPay International (CUPI), which authorises cardholders to use NFS-connected ATMs. 
Other services offered in NFS– 
Mobile Banking Registration (MBR)

Card to Card Fund Transfer (C2C)

Cheque Book Request (CBR)

Statement Request (SR)

Aadhar Number Seeding (ANS)
IMPS
Immediate Payment Service (IMPS) is an instant fund transfer of NPCI providing potent and real-time fund transfer, offering an instant and 24/7 interbank electronic fund transfer service. It can be accessed on numerous mobile, Internet, ATM, and SMS.
IMPS is an emphatic service that instantly transfers funds through banks pan India. Currently,  IMPS has 666 live members, which enclose banks and PPIs. NPCI provides the facility of IMPS through its existing NFS switch. 
Objectives of IMPS 
Encourage bank clients to use mobile devices to access their accounts and remit funds. 

Only use the phone number of the inheritor to make payments easier. 

Promoting the Reserve Bank of India's objective of digitalisation of retail payments. 

Creating a foundation for a full range of mobile banking assistance.

Facilitating existing mobile banking systems 

To enable the inter-operability across banks in a secure manner

To allow banks to route the Aadhaar-incited inter-bank transactions with a central switching and clearing agency.
National Automated Clearing House (NACH) 
National Payments Corporation of India (NPCI) has carried out National Automated Clearing House (NACH) for banks, financial organisations, corporates and the government as a web-based solution to facilitate interbank, high-volume electronic transactions that are repetitive and recurring in nature. NACH can be used for making bulk payments towards distributing subsidies, dividends, interests, salaries, pensions and more. It is a centralised system launched to consolidate multiple ECS systems across the nation, providing a framework for harmonising standard practices and removing local barriers.
Cheque Truncation System (CTS)
This service stops the flow of physical cheques administered by a drawer at any given time by presenting a cheque en route to the paying bank branch.
Benefits of CTC
Easy information retrieval 

Less time is required for clearing

Cut-off time for customer checks 

MICR amount encoding is no longer required 

Protection of checks from being lost/tampered 

No manipulation of any image or data during active transit via digital signatures 

Paper movement costs eliminated. 

Grid implementation permitting better liquidity management for the banks

CTC 2010 standards lead to the advanced security MICR reject repair flag
National Electronic Toll Collection 
National Payments Corporation of India (NPCI) has developed the National Electronic Toll Collection (NETC) program to meet the electronic tolling requirements of the Indian Market. NETC offers an inter-operable nationwide toll payment solution, including clearing house services for settlement and dispute management.
This applies to the National Electronic Toll Collection (NETC) system, encircling a common set of processes, business criteria and specifications that permits customers to use their FASTag as a payment method on toll plazas. 
FASTag offers the ease of cashless payments and benefits like saving on fuel and time, as the customer does not have to stop at the toll plaza. 
Bharat QR
Bharat Bill Payment System is an initiative of the NPCI under a joint effort with the ICS (International Card Schemes). It caters to all types of bill payments that provide harmonious and accessible customer service.
Domestic Cards (RuPay cards)
Rupay is India's first domestic card payment system, with widespread ATM services, POS devices and E-commerce websites. It is a secure payment gateway that protects against anti-phishing. Rupay is derived from two everyday words, i.e. 'Rupee' and 'payment', India's initiative for card transactions. 
RuPay is a product of NPCI, fulfilling the criteria of RBI. The provision under the Payments and Settlement Systems Act 2007 empowered RBI, the National Banks Association (IBA), to create a safe electronic payment and settlement system in India. 
Aadhaar Enabled Payment System (AEPS)
The RBI formed two working groups on MicroATM norms alongside central infrastructure and connectivity for Aadhar-based economic transactions to speed up financial inclusion. 
As part of the working group, it was proposed to conduct a lab-level proof of concept (POC) integrating the authentication and encryption standards of UIDAI to test the efficiency of MicroATM standards and transactions using Aadhar. AEPS is a bank-directed model which allows online interoperable financial transactions at POS MicroATM. 
Objectives of AEPS 
To certify a bank consumer, use Aadhar as their identity to access respective Aadhar-linked bank accounts and make general bank transactions. 

Sub-serving the Government of India and Reserve Bank of India's goal is economic inclusion. 

Goal to electronify retail payments

To promote the distribution of Government entitlements

To build the base for a full range of Aadhaar enabled Banking services
BHIM by NPCI
The Bharat Interface for Money (BHIM) is an application that allows easy and quick payments using a Unified Payments Interface (UPI). BHIM authorises making instant bank-to-bank payments, both sending and receiving money, using just the mobile number or the Virtual Payments Address (UPI ID). 
Other Features of BHIM
Sending Money by entering QR Codes, Account name and BHIM ID

Requesting money just by entering the BHIM ID  or the virtual payments address. 

Scan and Pay

Check transaction history or pending UPI collection requests. 

Ability to switch between multiple bank accounts linked with BHIM UPI and change and update the UPI pin and check your account balance. 

BHIM  is available in 20 languages

Facility to block/spam users sending unwanted payment collection requests from unlawful sources. 

Facility to enable or disable a secondary UPI ID created by unwanted means.

Apply for an IPO by entering your UPI ID on the IPO app.  

Bill payments are the most used facility on BHIM by

NPCI.

Bill payments have been made easy with BHIM bill pay. 

UPI AutoPay helps enable recurring e-mandates using UPI-enabled apps.
FAQ's About NPCI National Payments Corporation of India
What is the role of NPCI?
The role of NPCI is to provide online transaction routing, settlement services and processing to people engaging in UPI.
Is NPCI private or public?
NPCI is the National Payments Corporation of India and is a specialised division of the Reserve Bank of India that works under the jurisdiction of the Ministry of Finance of the Government of India.
What is the NPCI limit?
A user can send up to Rs. 100,000 per daily transaction for one bank account.
What is NPCI in the bank?
NPCI provides access to the banks participating in UPI, a system where one can cater and download reports, create chargebacks, update the status of UPI transactions etc. 
How can I check my NPCI status?
One person can check their NPCI mapping and the Aadhar number mapping status by dialling *99*99# on any GSM device.
How does UPI earn from NPCI?
NPCI generated almost one-third of its revenue from interchange fees, switching fees and further charges.