Indian Bank Calculators
Indian bank loan calculator is an internet tool that helps people make informed financial decisions with respect to loans. The Indian Bank calculator can be used to determine a variety of financial variables, including loan payments, loan amounts, interest rates, savings targets, and investment returns. These calculators can also aid with budgeting and debt repayment.
List of Indian Bank Calculators
Indian Bank Calculators - Introduction
Indian bank loan calculator is a useful tool for individuals in India to compute various financial and banking aspects. These calculators provide real-time and up-to-date information on a variety of financial criteria, such as interest rates, loan payback amounts, EMI amounts, and more. Indian bank calculators are available online and in a variety of languages, making them available to a diverse range of people. These calculators are also extremely adjustable, allowing them to be adjusted to a user's specific financial situation. They are intended to give an easy-to-use and comprehensive analysis of financial data in order to facilitate information access.
Indian Bank Calculators - Features & Benefits
The Indian Bank Loan Calculator is a helpful tool that allows you to calculate and estimate your loan instalments and interest rates before applying for a loan. It allows you to estimate the amount of money you will need to borrow for various scenarios and assess the possible savings over the loan period. The features and benefits of the Indian Bank calculator are given below:
The Indian Bank Loan Calculator is simple to use and provides precise information regarding loan amounts, interest rates, repayment periods, and so on. 

Anyone with rudimentary computer skills can utilise this tool.

It is intended to give precise loan calculations that take into consideration numerous parameters such as the loan amount, interest rate, repayment duration, and so on.

The online tool can be customised according to the type of loan, thus providing the most accurate results.

The calculator does not require a large amount of data to return the desired results to the user.

This low-cost tool saves time by performing calculations on the user's behalf.

This calculator can be used to manage one's money while on the road from anywhere and at any time. 

It is easier to understand things when data is displayed. Visual representations will be useful to calculator users.  

Users can utilise this AI-powered tool as many times as they like till they are happy.
Indian Bank Calculators - How to use them?
Urban Money is an online platform that helps its customers by providing financial assistance. To use the Indian Bank loan calculator available on Urban Money, the following steps must be followed. 
Visit the official website of Urban Money.

Hover over the bank calculators tab at the top of the homepage and select the type of  Indian Bank calculator you want to use. 

The calculator you selected will appear on the new page. Fill in the blanks with the information requested by the calculator. This information must be entered since it aids in providing a definitive answer. 

When you're finished with the data, click the 'calculator' button.

The calculator will provide your results based on the values you input. If you are dissatisfied with the results or want to compare them, you can replace the values and calculate until you find the amount that corresponds to your financial situation.
Don't miss to Check: Home Loan Interest Rates of All Banks | Personal Loan Interest Rates of All Banks
Indian Bank Calculators - How do these calculators Help you?
Indian bank loan calculators are highly helpful tools for making informed savings decisions. These calculators are intended to help you understand how your savings will increase over time and to calculate EMI payments.
Using Indian Bank calculators can assist you budget and arrange your finances more effectively. These calculators often provide results based on interest rates, loan terms, and other financial variables. For example, an Indian Bank calculator can calculate how much interest you'll pay on a loan if you opt to pay it off over a specified time period.
These calculators can also assist you in comparing various savings and loan product options offered via Indian Bank, allowing you to make the best selection for your financial position. You can use such calculations to decide whether an investment product is worth the risk or whether a loan is a better option.
Overall, when it comes to making financial decisions, Indian Bank calculators can save you both time and money. These calculators can provide precise figures to assist you in making the most of your savings and loan monies. A bank calculator makes understanding interest rates, EMI payments, and other monetary terms easy.
How can you save by using these calculators?
The numerous Indian Bank calculators help customers save not merely time but money as well. These calculators help save money in the following manner:
Personal Loan Calculator
The EMI for a personal loan is calculated using the tenure, amount, and interest rate. To avoid payment defaults, users can alter their repayment tenure at their leisure. This will help to reduce or eliminate penalties and other costs. Users can evaluate several sums to choose the one that offers them the most money over the longest period of time.  
Loan Against Property Calculator
The calculator calculates EMIs for users depending on the loan amount, interest rate, and tenure. To save money, a user can alter the variables and select the one that saves them the most money. This will result in lower costs in the long run.
Recurring Deposit Calculator
Customers can estimate the returns on their regular deposits using the Indian Bank RD Calculator. This allows them to choose the best investment solutions that maximise returns while achieving their financial goals. Furthermore, by comparing numerous RD choices, customers can select the one with the highest interest rates, allowing them to save money in the long run.
Home Loan Calculator
The desire to own a home is a costly one. As a result, the necessity to select the most cost-effective home loan arises. The Indian Bank home loan calculator calculates the EMI based on the amount entered. When a user submits numerous loan details from various lenders, the results provided are crucial. 
Business Loan Calculator
Using the Indian Bank business loan calculator, users can save a lot of money by comparing alternative loan amounts, terms, and interest rates. The loan EMI strongly reflects the operation of a firm. If a user tinkers with the variables in the equation, they can save a lot of money while still satisfying their company's financial commitments.
Fixed Deposit Calculator
When consumers compare deposit quantities, tenure, and interest rates, they select the one that will benefit them the most (cost-wise) while satisfying their investment goals. A system that appears appealing may wind up being burdened with additional expenditures when calculated.
Need Loan Assistance?
Connect with Loan Advisor Now!
Indian Bank's Products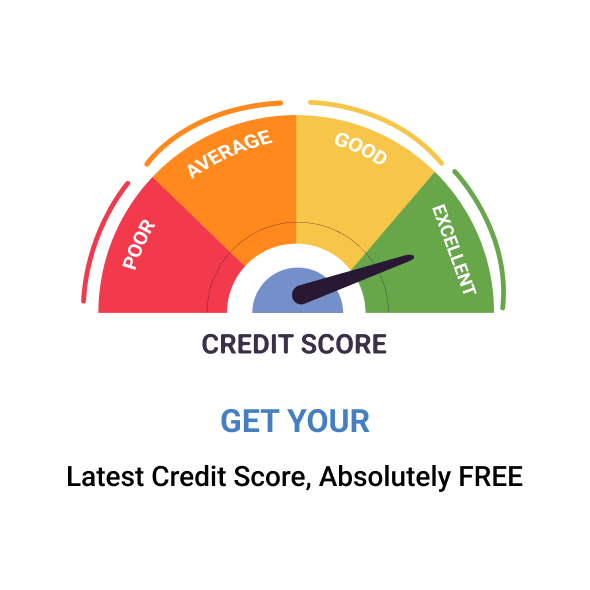 Financial Calculators
Know More About
Fixed Deposit Rate
Check Eligibility
Top 10 Banks
Frequently Asked Questions (FAQs)
How is interest calculated in Indian Bank?
Indian Bank offers affordable interest rates on various products. The Indian Bank calculator allows customers to determine interest rates. Read our guide to obtain a more in-depth understanding of the subject.
What factors affect the calculations through Indian Bank calculators?
The factors influencing computations with Indian Bank calculators vary depending on the type of calculator utilised. The computations are affected by factors like principal amount, tenure, and interest rate.
What does Indian Bank consider when disbursing any type of loan?
When disbursing any form of loan, Indian Bank examines numerous variables such as loan amount, borrower's repayment history, credit score, occupation, income, creditworthiness, and so on.
In case of prepayment, will my EMI on Indian Bank loans change?
Yes, the EMI will change if the loan is paid off early. However, making a prepayment may result in prepayment penalties. Before making a payment, a borrower should be aware of the charges.
Which method of EMI calculation does Indian Bank use?
When calculating loan EMIs, Indian bank calculators primarily use the declining balance technique. EMI is calculated as P x R x (1+R)N / [(1+R)N-1]; where "P" represents the principal loan amount, "R" represents the current interest rate, and "N" represents the loan tenure in months.