We have compiled a list of the best banks for a home loan in India 2023 based on the home loan value it offers to the borrower. These banks offer a variety of home loan programs with numerous advantages and features. Some of the advantages of such home loans are higher eligibility, lower EMIs, EMI exemptions, mixed interest rates, overdraft capability, and balance transfer capability. The banks also offer other attractive features with their loan products to meet the housing finance needs of a wide customer base. Continue reading to know the best bank for a home loan in India in terms of who would offer the best home loans in 2023.
Best Bank for Home Loan In 2023
| | | | |
| --- | --- | --- | --- |
| Name of Banks | Interest Rates (%) | Processing Fees  | Total Branches |
| SBI Home Loan | 8.05% to 8.50% | 0.35% to 0.50%* | 16000 + |
| HDFC Home Loan | 8.60% to 9.70% | 0.5% or Rs. 3000 whichever is higher | 7,821 |
| ICICI Home Loan | 8.40% to 9.80% | Rs. 2,999/- + GST | 6,612 |
| Axis Bank Home Loan | 7.60% to 9.15% | Rs. 10,000 | 4,903 |
| Kotak Mahindra Bank Home Loan | 8.85% to 9.40% | 0.50% | 1,780 |
| Bank of Baroda Home Loan  | 7.45% to 8.80% | 0.25% – 0.50% | 9,688 |
| PNB Home Loan | 8.25% to 11.15% | 0.35% (Max. Rs. 15,000) | 12,603 |
| Union Bank Home Loan | 8.50 to 11.20% | 0.50% + GST | 9,727 |
| IDFC First Bank Home Loan | 8.85  to 9.25% | Up to 3 % | 838 |
| Federal Bank Home Loan | 10.15 to10.25 | 0.50% of the Loan Amount Property | 1,498 |

The government-run State Bank of India (SBI) is India's largest mortgage lender With over 65 years of industry experience, SBI has supported over 30 lakh households in their home purchases so far. Founded in 1955, SBI now has over 16000 + branches in India and internationally. With a book size of Rs 52 lakh cr, it is the largest participant and is considered one of the best banks for home loans in India.
Types of SBI Home Loans
SBI Home Loan
SBI Home Loan Balance Transfer
NRI Home Loan
Flexipay Home Loan
Privilege Home Loan
Shaurya Home Loan
Pre-approved Home Loan.
Realty Home Loan
Top-up Home Loan
SBI Bridge Home Loan
YONO Insta Home Top-up Loan
Home Loan to Non-Salaried- Differential Offerings
SBI Tribal Plus
Benefits of Taking a Home Loan from SBI
Strict property evaluation
Charges are clear and transparent
Interest calculation on the daily-reducing balance
Flexible repayment options
The convenient and hassle-free application process
05 percent interest rate reductions for female borrowers
Dedicated customer support
Tax benefits on home loans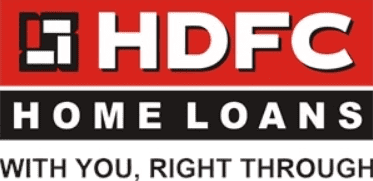 Housing Development Finance Corporation Limited (HDFC) is a Mumbai-based Indian financial services firm. It is a leading provider of housing financing in India. It was created in 1977 with the help of India's business community as the country's first specialized mortgage firm and the principal company in the HDFC group of enterprises. Since its inception, HDFC has assisted over 80 lakh individuals in purchasing houses and is known to be one of the best banks for housing loans.
Types of HDFC Home Loans
Union Home Loan
Union Awas
Union Home-Smart Save
Pradhan Mantri Awas Yojna (PMAY)
Union Ashiyana Personal Loan Scheme
Union Ashiyana Overdraft Scheme
Benefits of Taking a Home Loan from HDFC
Transparent loan processing charges and fees
Multiple options to choose from for loan repayment

ICICI Bank, the country's second-largest private lender by market capitalization, was founded in 1994 as a wholly-owned subsidiary of ICICI Limited. ICICI Bank now has 6,612 branches across India and its affordable and amazing features cement its place firmly in the top 10 banks in India for home loans.
Types of ICICI Bank Home Loans
ICICI Housing Loan
Instant Home Loan
Express Home Loans
Extra Home Loan
Pre-Approved (Instant) Balance Transfer
Balance Transfer and Top-up
Pratham Home Loans
Land Loan
NRI Home Loan
Insta Home Loan Overdraft
Insta Top-up Loan
Benefits of Taking a Home Loan from ICICI Bank
Can co-borrow with a non-working female partner and benefit from lower interest rates
Quick and seamless loan processing
There is no additional charge for door-to-door service.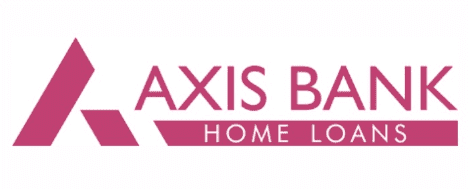 Axis Bank, a significant private sector bank founded in 1993, now has over 4,903 branches in India and worldwide. Further, Axis Bank provides its high-value loan clients with EMI Holidays. Fast Forward Home Loan borrowers receive a 6-month EMI break after 10 and 15 years However, this is only applicable if they maintain a consistent payment record throughout the loan tenure.
Types of Axis Bank Home Loans
Axis Bank Housing Loan
QuikPay Home Loan
Shubh Aarambh Home Loan
Fast Forward Home Loan
Asha Home Loan
Super Saver Home Loan
Power Advantage Home Loan
Axis Bank Happy Ending Home Loan
Top-Up Home Loan
Benefits of Taking a Home Loan from Axis Bank
Loans available for as less as Rs.3 lakhs
Fixed and floating-rate mortgages are available.
Quick and easy loan application process
Doorstep service for loan processing and documentation
Dedicated customer support
Balance transfer facility

Uday Kotak-led banks have over 100 branches in India and are fast-growing private lenders. Kotak Mahindra is now giving the market's lowest interest rate on home loans. As of 2023, it is India's fourth-largest private-sector bank in terms of assets and market capitalization. The bank has 1,780 branches and 2,963 ATMs and is popular for its low-interest rates, making it fall under the bracket of best banks for a home loan in India.
Types of Kotak Mahindra Home Loans
Kotak Housing Loan
Home Loan Balance Transfer
Home Improvement Loan
NRI Home Loan
NRI Home Improvement Loan
Benefits of Taking a Home Loan from Kotak Mahindra
Quick approval for your loan by Kotak Digi home services
Sustained benefits due to low rates

After a merger with Dena Bank and Vijaya Bank in April 2019, the Vadodara-based Bank of Baroda became India's third-largest bank after SBI and provides the best home loans. Founded in 1908 by the Maharaja of Baroda, the bank, along with 13 other major commercial banks in India, was nationalized by the government on July 19, 1969, and now has over 9,688 branches in India and internationally.
Types of Bank of Baroda Home Loans
Baroda Housing Loan
Baroda Home Loan Advantage
Baroda Home Loan Takeover Scheme
Home Improvement Loan
Baroda Pre-Approved Home Loan
Baroda Top-up Loan
Pradhan Mantri Awas Yojna
Benefits of Taking a Home Loan from Bank of Baroda
No hidden fees or charges
Multiple loan repayment options are available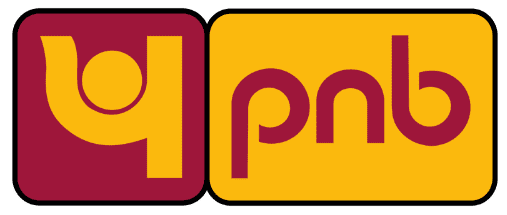 Punjab National Bank (PNB), India's second-largest public sector bank, is also providing low home loan interest rates making it one of the best banks for a home loan in India. The state-owned bank, headquartered in New Delhi, was formed in 1894 and has over 80 million clients and 12,603 branches in 35 states.
Types of PNB Home Loans
Housing Loan for Public
PNB Max Saver
PNB Pride Housing Loan for Government Employees
PNB Gen-Next Housing Finance Scheme for Public
Benefits of Taking a Home Loan from PNB
If you take out a loan to build a house, you can request that the loan be increased if the cost of the building rises./
Quick and hassle-free loan approval and disbursal process

Union Bank of India, located in Mumbai, made headlines in 2020 when the government combined it with Andhra Bank and Corporation Bank. This public lender now operates a network of over 9,727 domestic branches and over 10,800+ ATMs. Being one of the top 10 banks for home loans in India, it provides a number of home loan products designed to meet varying end-use
Types of Union Bank Home Loans
Union Home Loan
Union Awas
Union Home-Smart Save
Pradhan Mantri Awas Yojna (PMAY)
Union Ashiyana Personal Loan Scheme
Union Ashiyana Overdraft Scheme
Benefits of Taking a Home Loan from Union Bank
There are both floating and fixed-rate home loans available.
Starting home loan interest rate is as low as 6.8 percent

Introducing IDFC First Bank's Home Loan, a financial solution that brings you closer to your dream home. With competitive interest rates starting from 8.85%, flexible repayment options, and a hassle-free application process, IDFC First Bank aims to make homeownership a reality for individuals and families. This comprehensive loan offering is tailored to suit various needs, whether you're a first-time buyer or looking to upgrade your existing home.
Backed by a team of experienced professionals, IDFC First Bank is committed to providing personalized assistance and transparent communication throughout the loan journey. Trust in IDFC First Bank to be your reliable partner in turning your dreams into cherished memories in the comfort of your own home. Experience the joy of homeownership with IDFC First Bank's Home Loan today.
Types of IDFC First Bank Home Loan
IDFC First Bank provides flexible and customized home loan solutions that cater to your unique requirements, ensuring a smooth and hassle-free home ownership experience.
Loan for Home Purchase: Fulfill your dream of owning a new home with IDFC First Bank's Home Purchase loan. Get financial assistance to buy a ready-to-move-in property or an under-construction house.
Loan for Land Purchase: If you envision building your dream home from scratch, IDFC First Bank's Land Purchase loan can help you acquire the plot of land you desire, turning your aspirations into reality.
Home Construction Loan: Build your dream home exactly how you envision it with IDFC First Bank's Home Construction loan. Secure the funds needed to construct your house from the ground up, tailored to your specifications.
Home Improvement Loan: Give your existing home a new look and enhance its value with IDFC First Bank's Home Improvement loan. Renovate, refurbish, or add new features to create a comfortable and modern living space.
Home Extension Loan: Expand your living space and accommodate the changing needs of your family with IDFC First Bank's Home Extension loan. Get financial support to add extra rooms or extend your current home structure.
Home Loan Balance Transfer: Simplify your loan management and lower your interest rates by transferring your existing home loan to IDFC First Bank. Enjoy the convenience of better terms and flexibility in repayment options.
Benefits of Taking a Home Loan from IDFC First Bank
Taking a home loan from IDFC First Bank comes with several benefits:
Competitive Interest Rates: IDFC First Bank offers attractive interest rates on home loans, making it more affordable to own your dream home.
Flexible Repayment Options: Enjoy the flexibility to choose from various repayment options that suit your financial situation, making it easier to manage your loan.
Quick and Easy Loan Approval: IDFC First Bank ensures a hassle-free and swift loan approval process, allowing you to get closer to owning your dream home sooner.
Convenient Application Process: With a user-friendly online application process, applying for a home loan with IDFC First Bank is convenient and time-saving.
Loan Amount Customisation: IDFC First Bank provides home loan solutions catering to your specific requirements, ensuring you get the right funding for your dream home.
Expert Guidance: Receive expert assistance and guidance throughout the loan application and approval process, ensuring a seamless experience.
Transparent and Fair Practices: IDFC First Bank follows transparent and fair lending practices, providing peace of mind and confidence in your home loan journey.

Federal Bank offers a home loan for those looking to purchase a home or considering renovating or extending an existing property. The loan can help borrowers finance up to 90% of the property value or construction cost, whichever is lower. The loan amount is up to ₹15 Crores with a repayment tenure of up to 30 years. The interest rates for the loan are competitive, with a minimum rate of 8.90% p.a. with no processing or pre-closure charges. The loan is available to both salaried and self-employed individuals. The bank also offers an online application process and doorstep service for the convenience of customers.
Types of Federal Bank Home Loans
The Federal Bank provides the following type of Home loans to its customer base in India.
Home Purchase Loans: These loans are used to purchase a new or existing home.
Home Improvement Loans: These loans are used to repair and improve an existing home.
Home Equity Loans: These loans are used to borrow money against the equity in your home.
Refinancing Loans: These loans are used to refinance an existing mortgage.
Reverse Mortgage Loans: These loans are used to provide seniors with access to the equity in their homes.
Construction Loans: These loans are used to finance the construction of a new home.
Federal Bank Home Loan Processing Fees
Benefits of Taking a Federal Bank Home Loan
Easy loan application process
Competitive interest rates
Hassle-free loan approval
Documents Required for a Home Loan
To establish their KYC, the applicants are required to produce the following documents:
Loan Application Form
Identity Proof
Residence
Account Statement from the Bank for the Last Six Months
Declaration of personal Assets and Liabilities
Detailed Property Documents
Salary certificate issued by the employer
Form 16/IT returns
Assessment Orders and IT returns from the last two years.
Proof of Business Address
Challans to authenticate Advance Income Tax Payments
Eligibility Criteria For Home Loan
An individual must fulfill the following eligibility criteria to apply for Home Loan from the Bank.
The minimum age an applicant must attain the age of 18. The maximum age to apply for a loan is 70 Years.
The minimum monthly income of the applicant must be Rs 25,000.
The CIBIL score of the applicant must be above 750.
The employment status of the applicant must be salaried or self-employed.
One can avail of an LTV ratio of up to 90% from the lending institutions.
An applicant can raise funds from the bank's obtainment, construction, and renovation of existing or new properties.